Welcome!
This site was created as a resource for musicians working in the field of arts in health, specifically those who provide bedside musical experiences for pediatric patients.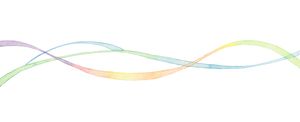 What is Music in Health?
Music in health practice is part of a spectrum of music-related care which also includes music therapy and music medicine (the use of recorded music). Hospital music practitioners humanize the environment, providing relief from the pain, lack of control, anxiety and stress associated with hospital stays (Bouteloup, 2010). They are professional musicians trained to provide bedside music activities, performances  and residencies (Preti, 2009; Center for Arts In Medicine, n.d.). Their role is that of facilitator, creating a safe space for musical experiences to occur (Preti & Welch, 2012). Music in health is part of the larger field of arts in health.
Arts in health is a "diverse, multidisciplinary field dedicated to transforming the healthcare experience through the arts" (National Organization of Arts in Health, 2017). Over the past few decades, arts in health programs have been established in numerous hospitals and other healthcare settings around the world. Of all the performing arts, music is the most widely used (Wikoff, 2004).  
A music practitioner is distinct from a music therapist in that there is no clinical treatment plan or therapeutic goals related to patient diagnosis. As described by Aingeala DeBúrca, who works in both roles, the focus of a music practitioner's work "is on producing a satisfying shared artistic outcome rather than extracting…insights... in the individual's clinical process" (Arts and Health, 2014). 
Activities provided by music practitioners are patient-directed whenever possible, another defining characteristic of this work. In music therapy, it is the therapist who decides on the type of intervention to use. In contrast, the music practitioner takes the cue from the patient, letting them decide whether or not to participate, what type of activity they might enjoy, and how long the interaction should be (Preti & Welch, 2004). This type of interaction provides a rare opportunity for a patient to exercise control over their situation in a hospital setting.

What is Arts in Health?
Carytsas, F. & Bucciarelli, A. (2020). What is arts in health? [video]. University of Florida Center for Arts in Medicine
Watch a recent panel discussion on the impact of Arts in Health practice.
Wendy Lanxner, moderator; with Steve Boucher, Karen Ashbrook and Marcie Wolf-Hubbard.  Presented by Silver Spring Town Center.